Jasonette is a framework that lets you make apps with JSON (a way to store and send data).
Just like internet browsers get sent HTML and render web pages, Jasonette gets sent JSON and renders an app: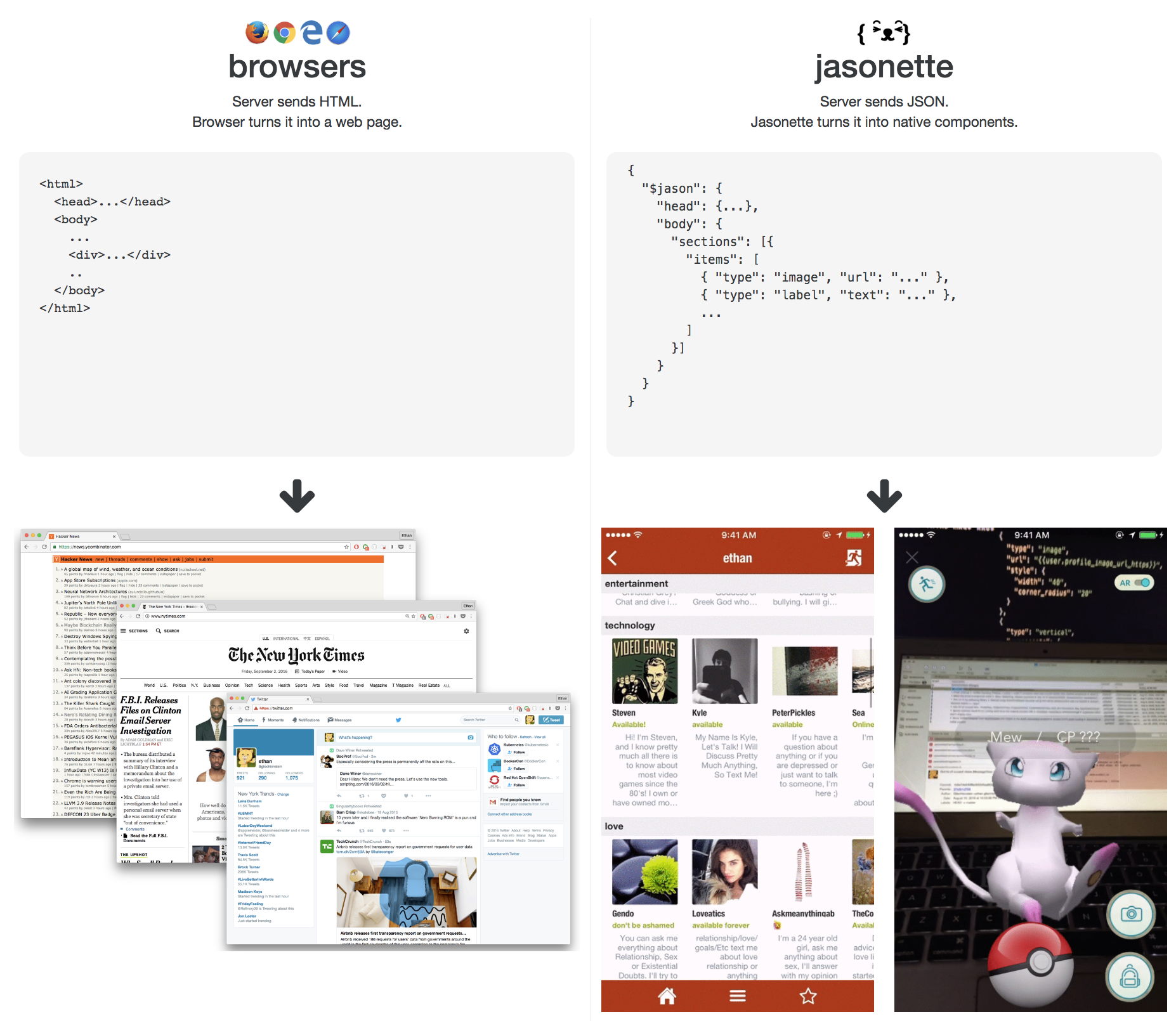 You can't do everything you can do by making a native app, but Jasonette is much easier to set up and start using.
To get started, download the Jason. app for iOS or Android. You can also search for "Jason Ethan" on the App Store or Google Play instead of clicking those links.
Next, make an account on Jasonbase (like jsbin or html house for json) and make a new thing.
Then copy this starting JSON template and paste it in the thing. Save it and note the URL in the upper right: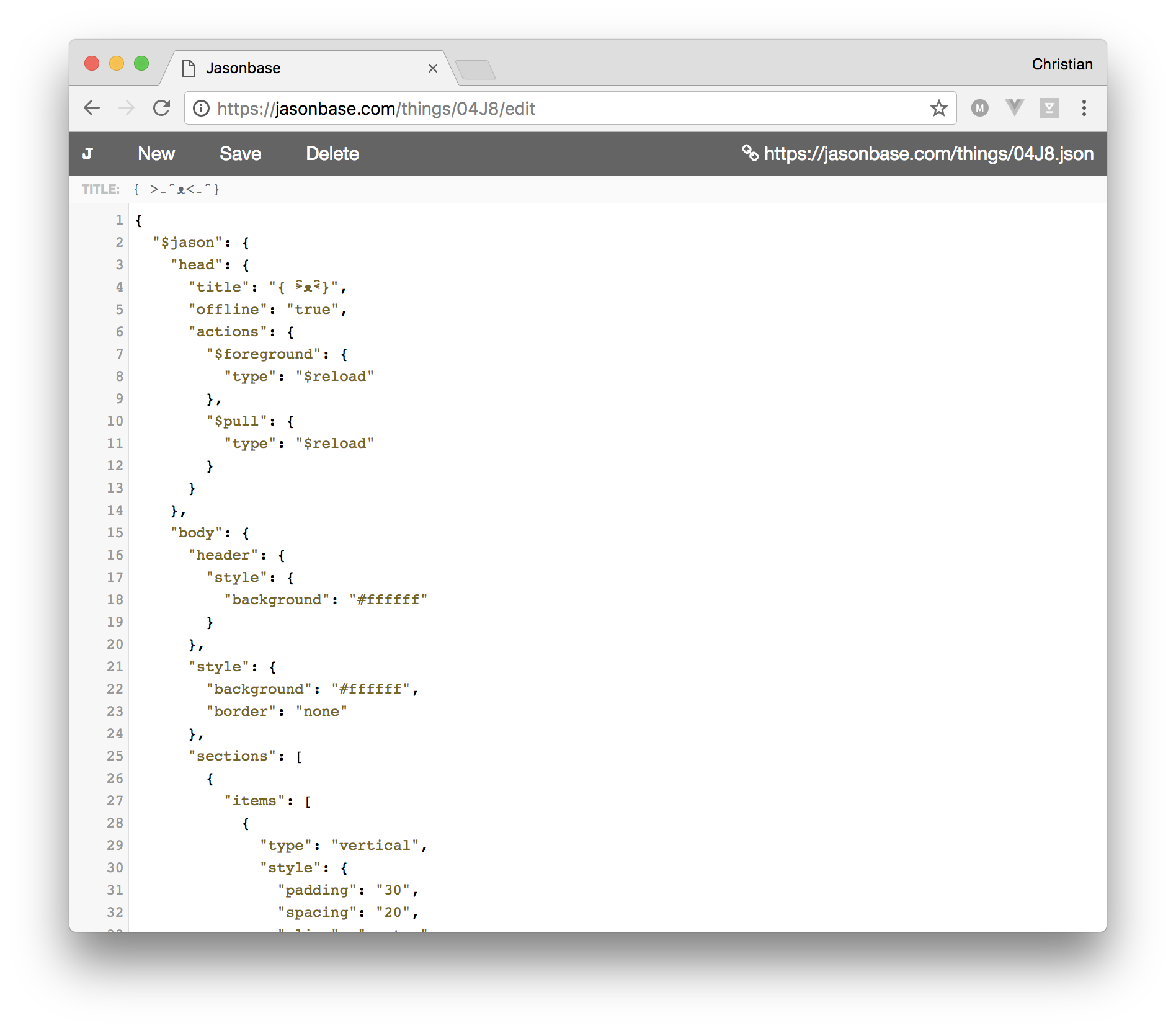 Carefully type this URL in your Jason. app on your phone: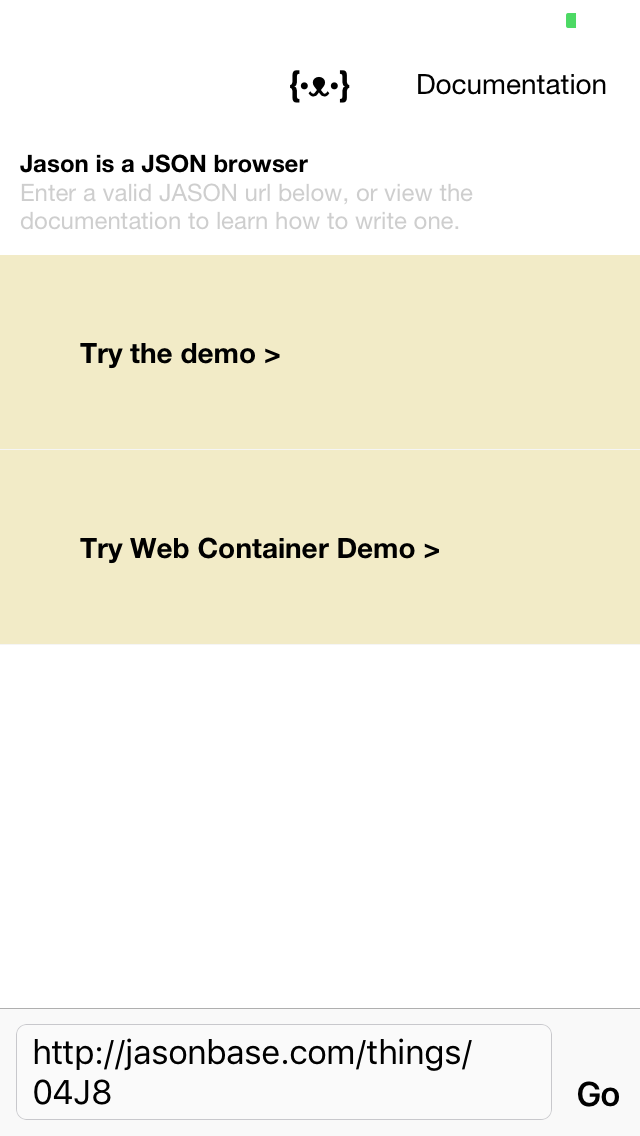 The ".json" at the end is optional.
Your app will show up at the bottom of the list: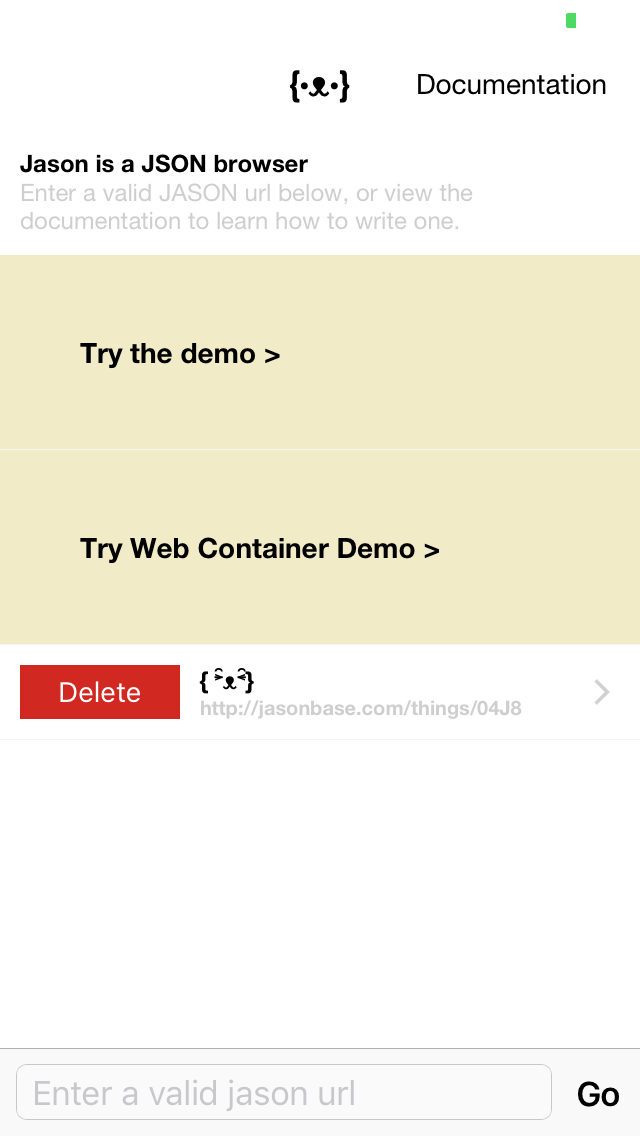 Tap to open it: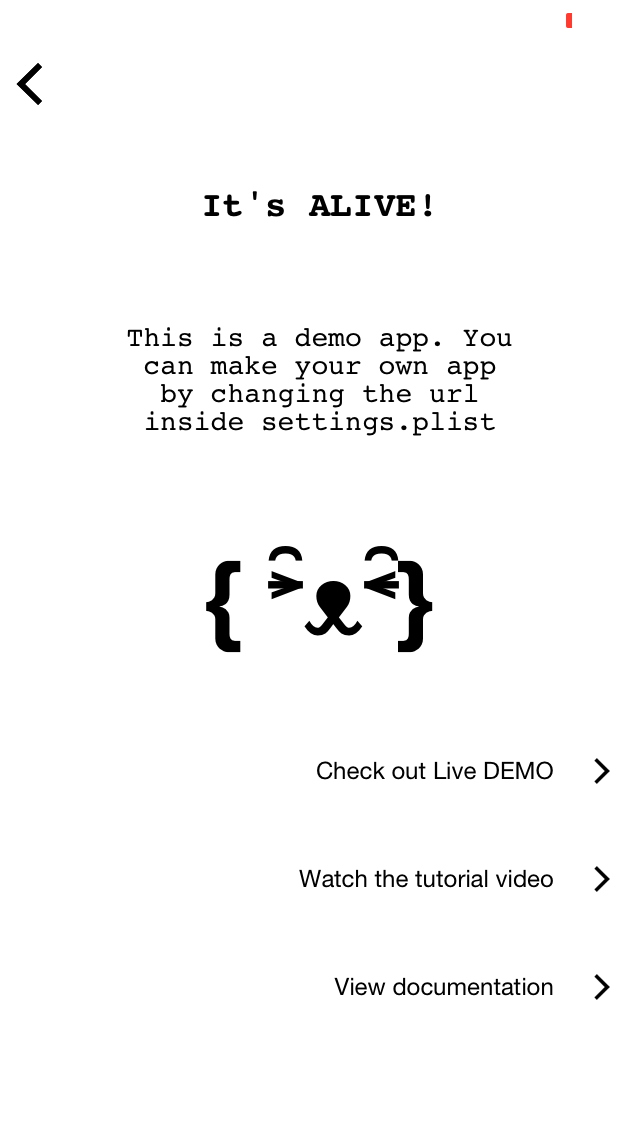 Now head back to Jasonbase and change something. I changed the text on lines 38 and 47: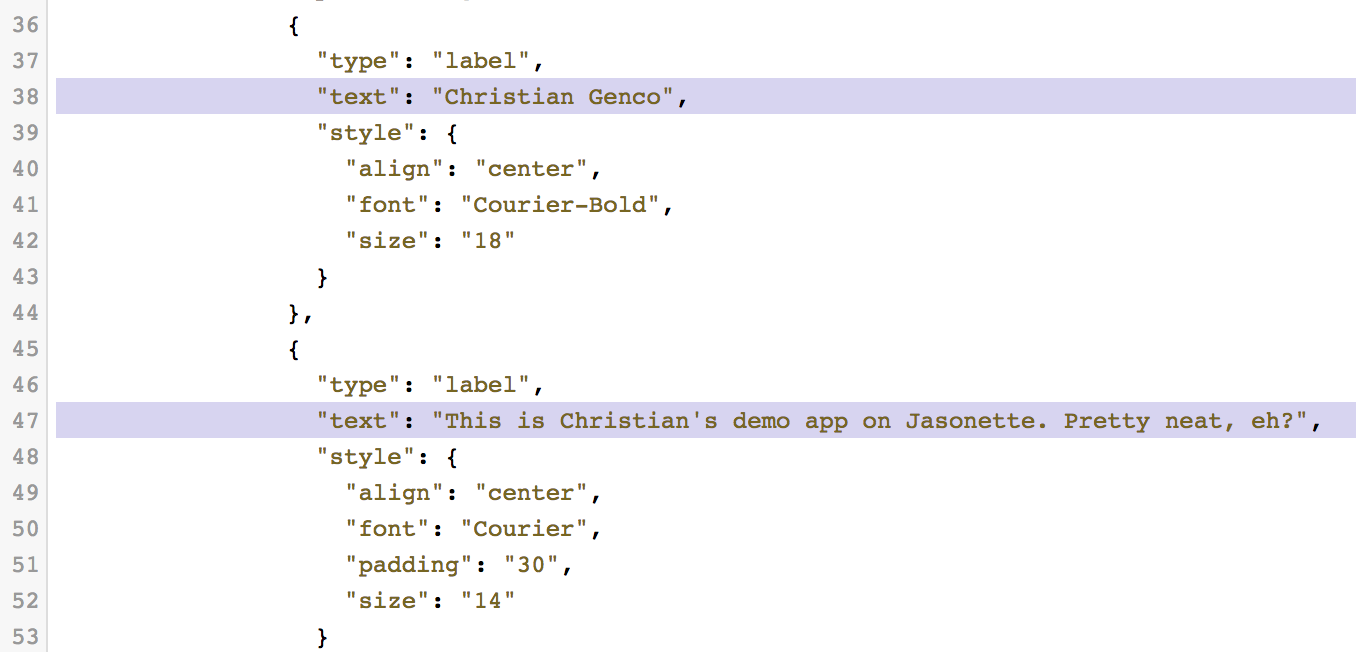 Refresh the app by pulling it down: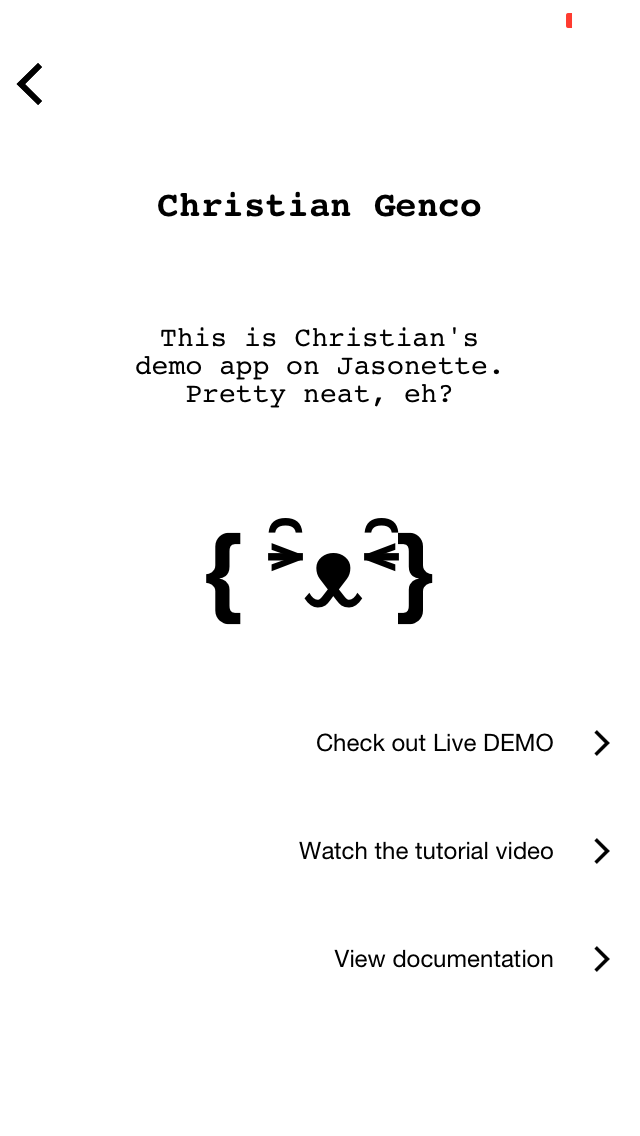 Woohoo! You made your first app!
For points, Send me your JSON URL with at least one obvious thing changed.
---
Solutions
Try this challenge on your own first, then come back here to see other people's solutions.